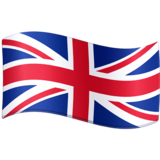 Here at Vegan Organic Skincare, we believe that investing in high quality products is the first step to a lifetime of healthy skin. We source suppliers from across the UK, taking a natural, vegan, organic and cruelty free approach to each and every one of our beauty and skincare products.
We all want skincare results without the nasty chemicals, which is where Vegan Organic Skincare comes in. Results without the harmful additives, this is what makes the new Vegan Organic Skincare line so brilliant!
We specialise in 100% vegan, organic and cruelty free skincare for all your skin's need. Perfect for all types of skin, and completely unisex, our range of face cleansers, toners and moisturisers have proven particularly popular, and our ethical approach to skincare means that we take care in everything that we source and supply. We only select the very best in UK skincare, making sure that our products are as nature intended: totally NAKED. We do not use any harmful chemicals, dyes or artificial scents to our products, and believe that using the purest ingredients in our quality product range encourages purity in the soul.
We use the most luxurious, quality ingredients, without the hefty cost. Here at Vegan Organic Skincare, we are ready to start the organic beauty revolution, bringing luxury skincare to you, without the luxury price tag. Ethical beauty products mean nourished skin, and without any hidden chemicals, or added water, our vegan, organic skincare is second to none.
Our vegan, cruelty free skincare is handmade right here in the UK, and can be shipped anywhere in the world. Explore our nourishing facial cleansers, toners and more, or pick up our relaxing candle votive's and bath salts to wash away the weekday. Vegan Organic Skincare is here to bring a little extra luxury to your beauty regime and it's all completely vegan!
We not only source a range of the very highest quality vegan skincare products, but we are also working to build a community of like-minded people, who know that sourcing ethical skincare leads to inner beauty, as well as outer. We invite you to get involved, and join the community on Facebook and Instagram, where our vegan products can help you to become the healthiest, happiest, confident you.
Receive free delivery on all orders over £30.
30 days free returns. Terms & Conditions apply.

Enjoy our inclusive offers, gifts and special offers.

Benefit from our high security payment options.